It's official. REIMAGINE is the Access All Arts theme for 2022.
To imagine is to create a mental image of something, but to REIMAGINE is to create something new. Art empowers children to be agents of change, to tell their own stories and shape their own future. Over the coming months we'll be sharing classroom resources that will inspire your pupils to REIMAGINE what comes next. Take a look at just some of our reimagine challenges so far...
Everything you imagine is real
"Everything you imagine is real." Inspire your pupils to embrace their true Picasso with our Reimagine challenges to help get creative juices flowing in the classroom….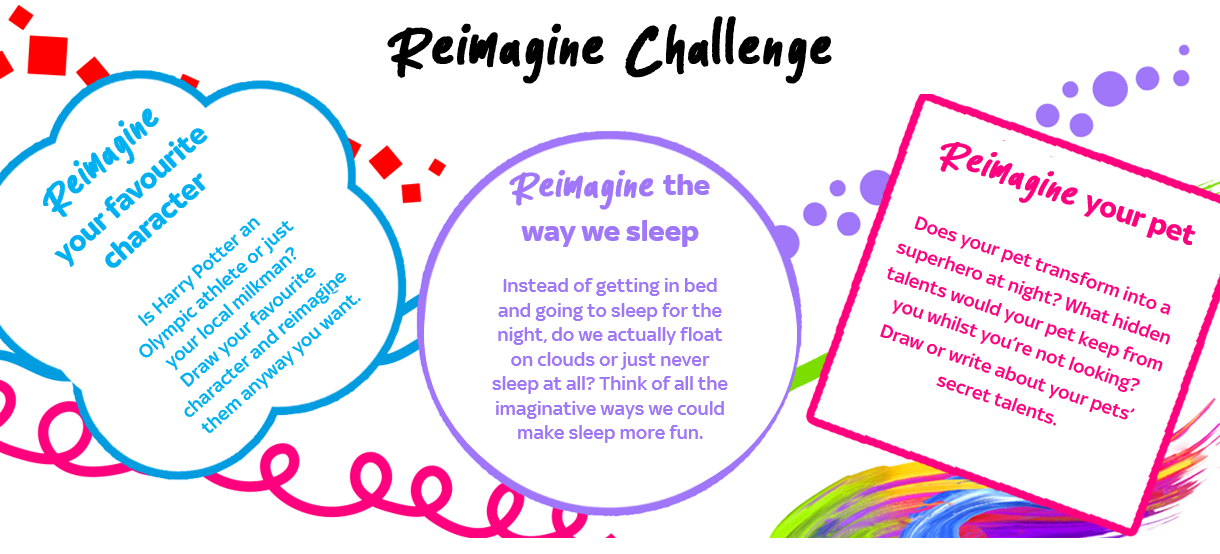 Creativity is intelligence having fun
Albert Einstein said 'Creativity is intelligence having fun'. Who are we to argue? Inject more Einstein into your classroom creativity with our super quick but super fun reimagine challenges.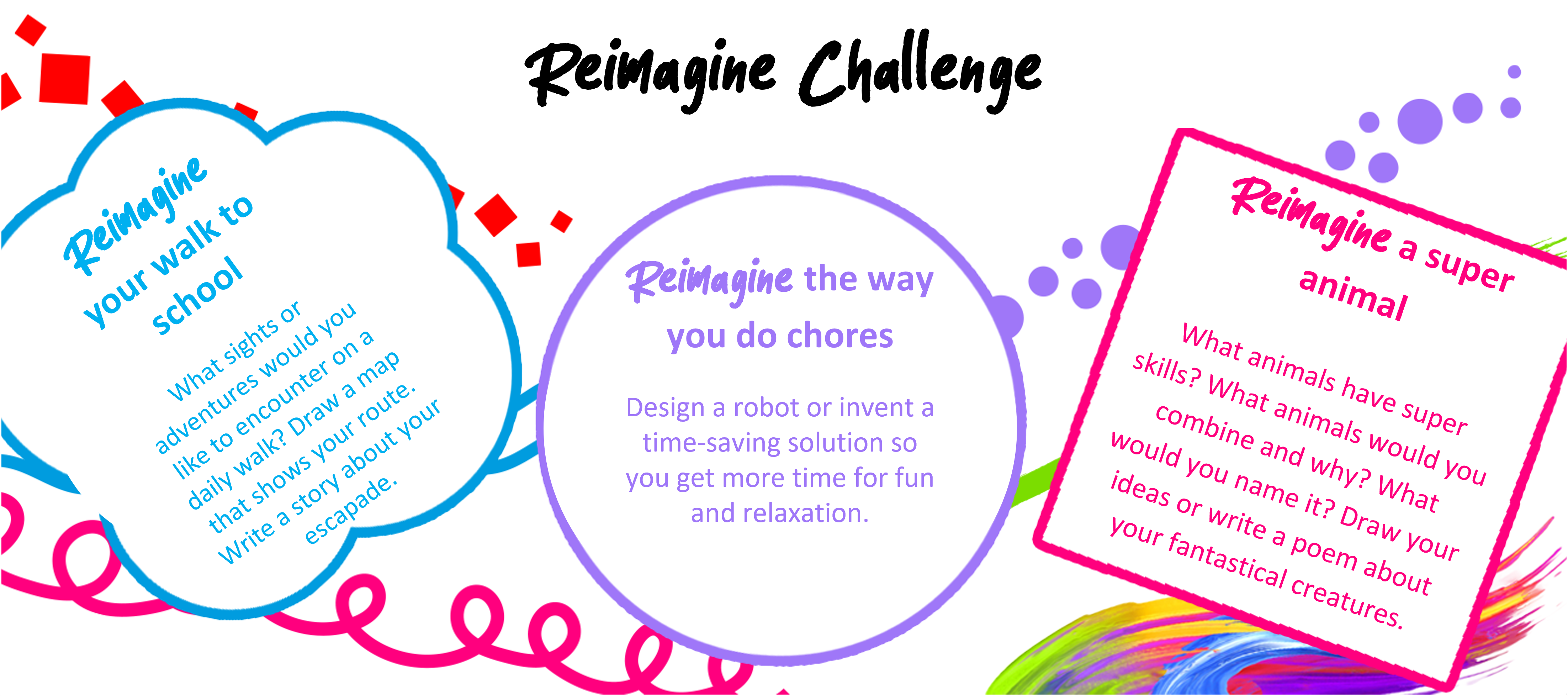 Monday Mornings Reimagined
Let's try reimagining Monday Mornings, taking them from brain fogs to brain storms. Here are three exciting ideas to help you kickstart your week creatively...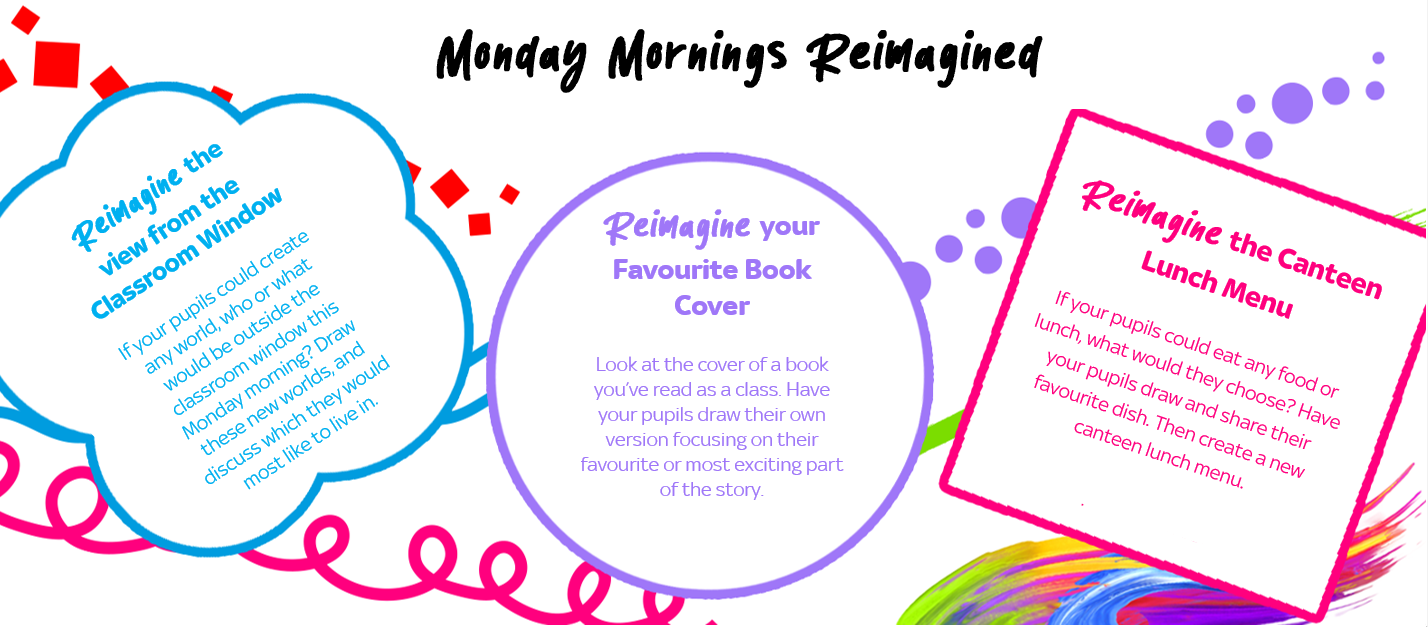 Festive Reimagine Challenges
Check out our top three festive challenges for your classroom. How will your pupils REIMAGINE Christmas?